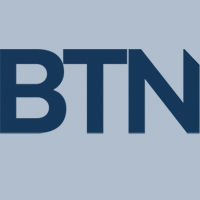 The World Travel & Tourism Council during its summit in Manila last week introduced Hotel Sustainability Basics, a set of beginner-level, eco-oriented best practices for hotels developed in collaboration with Sustainable Hospitality Alliance, industry experts and environmental academics. The program will provide a ramp for all types of hotels to move on to more advanced initiatives.
According to the WTTC website, the program comprises 12 criteria for sustainable actions divided into three categories — efficiency, planet and people. Program participants must achieve eight mandatory criteria by year-end, including reducing use of water and energy, reducing carbon emissions, reducing waste, implementing a linen reuse program, using green cleaning products and eliminating plastic straws, stirrers and other single-use waste materials . Broader criteria, as noted on the website, include introducing programs to benefit the property's local community and promoting equality. At press time, only six actions are identified specifically on the website as "required, with two tagged as" prioritize. "The WTTC did not return BTN's requests for clarification.
Several of the criteria noted in the WTTC program have been identified for years in the hotel industry at large as needed steps toward sustainable operations. They also align with larger programs like the Sustainable Hospitality Alliance's Pathway to Net Positive Hospitality and the Global Sustainable Tourism Council Criteria for accommodations.
WTTC president and CEO Julia Simpson in a press statement said the objective with the new program was to offer better access to best-practices information across the industry, so that "no hotel, however small, is left behind" as the industry pushes toward a more sustainable future.
"Sustainability is non-negotiable but not every small hotel has access to the science on how to make a difference," she said. "This gives everyone access to a global standard."
While the WTTC has defined the criteria and minimum requirements for the program, it is still working on a verification process for participants, which it plans to finalize in the fourth quarter. The program's alignment with more advanced initiatives like the Global Sustainable Tourism Council Criteria would prepare participants to build on the basics and potentially pursue sustainability certification through a GTSC accredited third-party.
Corporate travel managers have voiced their need for more consistent standards for sustainable hotel partners. The Global Business Travel Association is working on a set of criteria for the hotel request for proposal process, which the organization should issue this year. Industry players like HRS have introduced their own sustainability certification programs, but the information is limited to their client set.