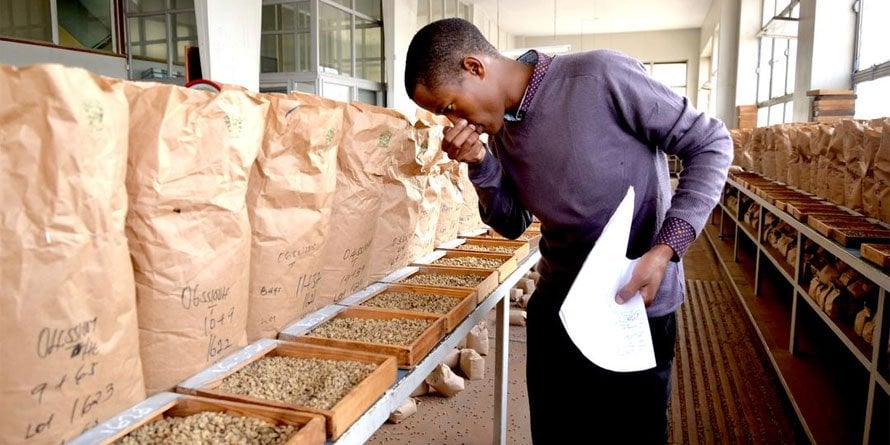 Commodities

CMA extends operations nod for coffee auction under old rules
Friday January 20 2023

The Capital Market Authority has extended the approval of the Nairobi Coffee Exchange (NCE) operations on condition that it fully complies with new regulations, including admitting brokers licensed by the markets watchdog.
NCE must also reconstitute its board, realign rules to the Coffee Exchange Regulations and onboard a direct settlement system operator to expedite the payments from sale proceeds.
"The Capital Markets Authority (CMA) has extended the in-principle approval granted to the Nairobi Coffee Exchange (NCE) to continue operating as a coffee exchange until April 30, 2023," the CMA said in a statement Friday.
CMA had extended the approval to December last year.
"The approval was granted under the Capital Markets (Coffee Exchange) Regulations, 2020, with the understanding that NCE will work towards full compliance with the Coffee Exchange Regulations."
The exchange has operated without a direct settlement system platform required to facilitate trade between farmers and coffee brokers, resulting in an outcry over claims of cartels by the bean growers.
CMA chief executive officer Wyckliffe Shamiah said the NCE is expected to immediately admit entities holding valid coffee broker licenses to the trading floor. They are United Eastern Kenya Coffee Marketing Company, Meru County Coffee Marketing Agency Limited, Kipkelion Brokerage Company Limited, Mt Elgon Coffee Marketing Agency, Murang'a County Coffee Dealers Limited, and Embu Coffee Farmers Marketing Agency Limited.
In 2020, the markets regulator allowed the use of the older rules pending the creation of the DSS, with brokers required to remit the funds to farmers under the old regulations.
→ [email protected]